What is the Stop-Time Rule?
June 29, 2022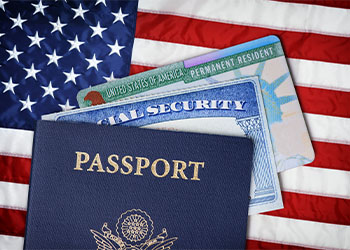 If you're not currently a U.S. citizen but are living in the country legally, you get to enjoy many of the same rights as others. However, there are certain circumstances that can jeopardize your status in the country that may end in deportation. Because of this, it's important to understand the laws surrounding deportation and how something called the "stop-time rule" might come into play. If you have concerns about potentially being removed from the U.S. and would like to speak to an immigration attorney about your options, contact the Law Office of Layne C. Savage in Providence, Rhode Island. It's crucial to learn more about the removal process and how you may be able to avoid it.
Cancellation of Removal
If you're in danger of being deported (most often due to a criminal conviction), you may be eligible for cancellation of removal (also called suspension of deportation). This is a process that's available to some permanent residents who have lived in the country long enough and who meet other conditions. If you're found to be eligible, your removal proceedings may be terminated and you'll be able to stay in the U.S.
To qualify, you must have had a Green Card for at least five years and have lived in the U.S. legally for at least seven continuous years. You also must not have been convicted of an aggravated felony or have received cancellation of removal in the past (this is a one-time-only opportunity). Lastly, you must prove to a judge that you merit the chance to stay in the country. This last requirement is highly subjective and a judge will look at many aspects such as your family ties, any criminal record, military service, family hardships you've had to face, and your overall character. You can increase your chances of a favorable outcome by working with an experienced immigration attorney. A skilled lawyer can help you prepare for your hearing, collect evidence, and represent you in court.
What is the "Stop-Time Rule?"
Because so much of this law depends on the time you've spent as a legal resident, a provision called the "stop-time rule" is used. Essentially, this rule "stops" the clock for calculating the residency requirement. The date the clock is "stopped'' will then be used to see if you meet the seven-year continuous residency and five-year permanent residency requirements. If you fall short of this criteria because the clock stopped too soon, you won't be eligible for cancellation of removal.
How is the Stop-Time Rule Triggered?
The stop-time rule is typically triggered if you commit a crime or violate your immigrant status. The clock will be stopped if you receive a Notice to Appear or commit a crime or security offense that's listed in the Immigration and Nationality Act (INA) as an inadmissible offense. By committing these acts, you're essentially violating the terms of your residency and may therefore be deported. These crimes usually involve "moral turpitude," or unethical and immoral criminal acts.
Get the Guidance You Need
You've no doubt worked hard to come to this country and establish yourself as an upstanding and legitimate member of society. If you're facing potential deportation, you know how devastating that can be for both you and your family. You need to contact an immigration attorney as soon as possible to learn about your options and start working through your defense. The Law Office of Layne C. Savage is located in Providence, Rhode Island, but they're able to serve clients throughout the state, as well as individuals in ​​Boston, Massachusetts and the surrounding area. Reach out today to set up an appointment