Immigration FAQ
March 28, 2023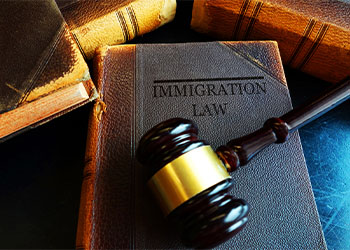 Dealing with immigration matters is no easy task. It requires a combination of thorough legal knowledge and a keen understanding of the legal system. That is why getting the right legal counsel on immigration matters can help protect newcomers' rights.
At the Law Office of Layne C. Savage, Attorney Savage believe in helping newcomers to our country protect their rights. She serves the Providence, Rhode Island, community and throughout the state. Her services also expand to Boston, Massachusetts, and surrounding areas.
Immigration FAQs
According to 2020 data, more than 139,000 immigrants to the United States made their new homes in Rhode Island. Thus, immigration attorneys often respond to several questions regarding the American legal system. Here is a look at the most common queries related to immigration issues:
What is the difference between a green card and a visa?
A visa is a temporary authorization to enter and stay in the United States for a specific purpose and time, such as for tourism, study, work, or visiting family. There are many different types of visas, each with its own eligibility criteria and requirements.
On the other hand, a green card is a permanent residency document that allows an individual to live and work in the United States indefinitely. Green card holders have the same rights and privileges as U.S. citizens, including the ability to travel in and out of the country freely and work without restrictions.
How can I help my family member gain citizenship?
The following actions can help a family member gain citizenship:
Learn about the requirements and eligibility criteria for citizenship. Folks can find this information on the U.S. Citizenship and Immigration Services (USCIS) website or by consulting with an immigration attorney.

The citizenship test is an important part of the naturalization process. Folks can help a family member prepare for the test by practicing with them, reviewing study materials, and encouraging them to attend citizenship classes if necessary.

The cost of the citizenship application and related fees can be a significant burden for many immigrants. Folks may be able to help by providing financial support to cover the costs of the application and related expenses.
Above all, contacting a professional immigration attorney is a great way to help a family member gain U.S. citizenship. An experienced attorney can review specific cases and assist throughout the application process.
Can I become a citizen if I entered the country without documentation?
While entering the U.S. without documentation can make applying for citizenship more difficult, it is not impossible. To become a U.S. citizen, applicants must meet certain eligibility criteria, which include:
A lawful permanent resident (green card holder) for at least five years (or three years if after obtaining a green card through marriage to a U.S. citizen).

Physically present in the U.S. for at least half of the five-year (or three-year) period immediately preceding your citizenship application.

Able to speak, read, and write basic English.

Have a basic knowledge of U.S. history and government.

Be a person of good moral character.
Undocumented applicants should consult with an immigration attorney regarding their options about first gaining legal immigration status.
What is the difference between lawful permanent residence and conditional permanent residence?
Lawful Permanent Residence (LPR) is an immigration status that allows a person to live and work in the United States indefinitely. An LPR is also commonly known as a Green Card holder.
Conditional Permanent Residence (CPR) is a temporary immigration status granted in certain situations, typically for two years. This status is granted to individuals who have obtained a Green Card through marriage to a U.S. citizen or permanent resident and whose marriage is less than two years old at the time of their Green Card application.
Why would a green card application be denied?
There are several reasons why a Green Card application may be denied, including:
Ineligibility due to legal violations;

Incomplete or inaccurate information;

Insufficient documentation;

Employment-related issues due to a lack of financial support;

Public charge issues such as being deemed likely to depend on government benefits;

Lack of available Green Cards in their category; and/or,

Prior immigration violations.
Can I live in or work in the U.S. while waiting for my green card?
Working in the U.S. while waiting for a Green Card depends on the applicant's current immigration status and the type of Green Card application.
If already in the U.S., applicants may live and work during a Green Card application period as long as a non-immigrant visa is valid. The individual complies with the visa's terms. Individuals outside the U.S. cannot enter until their Green Card application has been approved.
What documents do I need for a Green Card or visa?
The following are the most common documents required for a Green Card or visa application:
Valid passport

Completed application forms

Photographs

Civil documents, i.e., birth certificate, marriage certificate, or police records

Financial documentation

Education and work experience documentation

Medical examination report, if required

Affidavit of support from a U.S. citizen
How long does it take to get a green card/visa?
On the whole, visa or Green Card applications can take six months to several years to process, mainly due to the applicant's country of origin. Fiancé visas can take 6 to 12 months to process, while student visas can take a few weeks. Family-based applications can take several years, depending on the applicant's country of origin.
If my children were born in the U.S., but I came into the country without status, are my children citizens?
On the whole, yes. This situation means that any child born within U.S. borders, regardless of the immigration status of their parents, is a U.S. citizen by birth. However, please note that being a U.S. citizen by birth does not confer legal status or benefits to the parents. Parents living in the U.S. without lawful status may still face deportation or other legal consequences. Also, children under 21 may petition for their parents to become legal U.S. residents.
Don't Face the Law Alone
The Law Office of Layne C. Savage believes in helping every newcomer protect their rights. Get the right legal team on your side. Don't face the law alone. Get a trusted immigration attorney on your side today, and schedule a consultation with Attorney Savage by reaching out today.