Immigration Arrest: What Should You Do?
March 3, 2021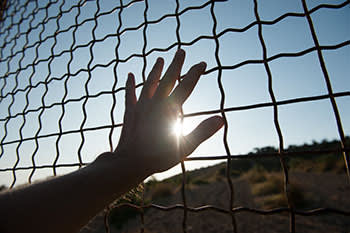 No person is illegal - No human being is illegal. Not having status or proper documentation is not wrong or shameful. Contact the office at 401-273-4990 to discuss your options.
Hopefully, the new Biden Administration's proposed legislation for sweeping changes to the U.S. Immigration System will soon become law. Everyone at this firm is very excited about these changes and hopes that they will be passed in full by the House and Senate very soon! If you are able, we encourage contacting your local lawmakers to express your support for these changes that will make Green Cards more accessible and Naturalization a real option.
According to statistics from the 2019 ICE Enforcement and Removal Operations Report, the U.S. Immigration and Customs Enforcement conducted 123,128 administrative arrests and issued 165,487 detainers during the 2019 fiscal year.
The Law Office of Layne C. Savage is committed to providing experienced legal services and comprehensive representation in a variety of different immigration matters. As your legal counsel, attorney Savage will review the details of your unique circumstances, explore all possible legal defenses, and outline an effective legal defense in pursuit of the most favorable outcome for your case. As an experienced Rhode Island immigration law attorney, Layne will fight diligently to protect your rights, dispute the allegations against you, and help you seek relief from removal or deportation. She is proud to serve clients in Providence, Rhode Island, Boston, Massachusetts, and the surrounding communities.
Common Reasons for Detention
Immigration detention is a practice whereby immigrants who are awaiting confirmation of their immigration status or possible deportation are held. A person may be detained by U.S. immigration authorities due to any of the following reasons:
Entry into the United States

Violation of visa terms or conditions

Unauthorized arrival

Committing a criminal offense or multiple crimes

A person with an outstanding deportation or removal on their record

For missing previous immigration hearing dates

Suspected of being dangerous to themselves or others

Possibility of eloping from future removal proceedings
Understanding Your Rights
Even when arrested by immigration, you still have rights that can and must be protected. If you have been arrested or detained by authorities, it's important to remain calm and remember the following:
Remain silent and never discuss your immigration status with the police and immigration authorities

You are entitled to the assistance of a lawyer and you can request one

You can call your family or an attorney after being detained

Tell your lawyer every important detail about your immigration case

Show the immigration authorities your papers if you have them in your possession

Do not sign any document without the consent of an attorney

Ensure that your lawyer reviews and approves any document that you are asked to sign

Note any important information about the deportation officer assigned to your case if possible, including the officer's name and telephone number

You are within your right to contact your consulate

Never agree to a voluntary departure from the United States

Do not allow the immigration officer to search you or your belongings

You can seek release from detention by paying a bond or requesting a bond hearing in front of the judge
What to Do If You Are Arrested
Here are some things you can do to help your case after being arrested by immigration authorities
Provide your name to the immigration agent who arrested you.

If you were pulled over by an agent while driving, show him or her your driver's license, proof of insurance, and vehicle registration. However, only do this upon request.

The immigration agent may want to establish your identity and permanent residency. Therefore, answer questions about your immigration status politely if you are a lawful permanent resident (LPR).
What Happens Next?
If you have been detained by law enforcement officials for visa violations or an alleged crime, you may be put into an "immigration detainer" or "immigration hold." The U.S. Immigration and Customs Enforcement's (ICE) may request the law enforcement to hold the defendant for up to 48 hours, after which he or she may be released.
However, the reason for your immigration detainer will determine what happens next. Some common reasons for an immigration detainer include:
If you are suspected to be an undocumented immigrant

If you are suspected of committing a crime

If authorities suspect you have a previous removal or deportation order on your record
Suspected to Be Undocumented
If you were put on immigration hold for being undocumented, ICE will carry out an investigation into your immigration status. If nothing can be found on you during the investigation, you may be released.
Suspected of Committing a Crime
If you were put into the immigration detainer for allegedly committing a crime that makes you deportable, you may be transferred to federal custody. Your removal proceedings will start afterward.
Previous Removal or Deportation Order
If you were put on immigration hold due to a previous removal or deportation order, you will be transferred to federal custody and possibly removed from the country. Unfortunately, you won't have another opportunity for a deportation hearing.
Work with an Experienced Attorney
U.S. immigration laws can be very complicated and are constantly changing. Even the slightest detail of the incident leading to your arrest will be crucial to classifying the arrest. Therefore, if you have been arrested and placed in an immigration detainer or if you've been released on bond, it is imperative that you retain an experienced Rhode Island immigration attorney to protect your rights and explore all of your legal options.
The Law Office of Layne C. Savage is devoted to providing experienced legal guidance and counsel to individuals who have been arrested for an immigration charge. Attorney Lance C. Savage has extensive experience handling immigration arrests and detention cases and would be proud to represent you.

As your attorney, she will evaluate the surrounding circumstances of your personal situation and determine your possible legal options to help you seek relief. Attorney Layne Savage will fight vigorously on your behalf to refute the allegations against you and do all that she can to help you avoid deportation. With her experience on your side, you can increase your chances of receiving a favorable outcome in your immigration detention case.
Don't face your immigration charges on your own. Call the Law Office of Layne C. Savage today to schedule a one-on-one consultation with a knowledgeable Rhode Island immigration attorney. Attorney Layne Savage can offer you the comprehensive legal guidance, assistance, and strong representation you need. She is also proud to serve clients in Providence, Rhode Island, Boston, Massachusetts, and the surrounding communities. Reach out today to discuss your case and get the reliable legal help you need.