If I Marry in Another Country, Can My Spouse Legally Enter the U.S.?
Sept. 25, 2023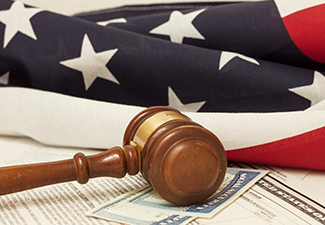 If you've married or are about to marry a non-U.S. citizen, you should be fully aware of the options available for immigration to the U.S. The immigration process can be long and involved. To minimize errors on your application that could add to the cost and the time your application spends being reviewed, you can hire an immigration attorney.
If you require an immigration attorney in Rhode Island or the Boston, Massachusetts area, call the Law Office of Layne C. Savage in Providence.
Legal Implications of International Marriages
You may be wondering if your marriage outside of the U.S. will be considered legal within the U.S. The good news is that the U.S. will consider your marriage legal if the marriage was legal in the country where it took place—with certain exceptions. For example, some states do not recognize marriages between people under a certain age. Make sure that you follow all laws and procedures if you plan to marry outside the U.S.
Depending on the country where you are marrying, you may need to do such things as maintain residency in that country for a certain amount of time, get blood tests, or provide an affidavit of eligibility to marry.
Your Immigration Options If You Get Married Abroad
In order to begin a spouse visa application, you must file Form I-130 (Petition for Alien Relative) to U.S. Citizenship and Immigration Services (USCIS) at the Department of Homeland Security. Once USCIS approves the petition, the case will then progress to the National Visa Center (NVC). Once the NVC has all the required documents (including financial documents stating your ability to support your spouse), your spouse will undergo a medical examination and attend a consular interview. You must demonstrate that you are a resident of the U.S.
Bringing your fiancé to the U.S. to get married and then adjusting your status requires an application for a K-1 or fiancé visa. This visa allows your spouse to come to the U.S. to get married and then adjust their status.
However, if you've married abroad, you have two options:
Your spouse can stay abroad after you file Form I-130 (Petition for Alien Relative), and they can complete all the following steps of the immigration process there. If successful, they'll receive a visa to enter the U.S. as a permanent resident and receive their Green Card by mail a short time later.
You can file Form I-130 and then file a separate form, I-129F, or Petition for Alien Fiancé(e), to apply for a K-3 nonimmigrant visa for your spouse. This visa allows your spouse to stay with you in the U.S. while the I-130 is processed and then to finish the visa application process in the U.S. If successful, they will then receive their Green Card.
It's important to remember that your spouse will be issued a different type of Green Card depending on the length of your marriage. If you've been married for less than 2 years when the visa is granted, you will be issued a CR-1 (Conditional Resident) visa and your spouse's Green Card will last for 2 years before needing to be renewed. If your marriage is 2 years old or more when the visa is granted, you will receive an IR-1 (Immediate Relative) visa, and your Green Card will last for 10 years.
Option One: Immigrant Visa
If you pursue the first option, your spouse will attend the medical exam and consular interview in their home country. Their visa will be issued (usually by mail) soon after that. They can then use the visa to enter the U.S., and they will receive their Green Card in the mail a few weeks later.
Option Two: K-3 (Nonimmigrant) Visa
The second option allows your spouse to attend a consular interview for the K-3 visa in the country where the marriage took place, and then use the visa to travel to the U.S., where they will apply for adjustment of status using Form I-485. Your spouse will attend a medical exam and a biometrics appointment in the U.S. You will both have to submit other documents (such as the relevant financial documents) and then you and your spouse will attend the adjustment of status interview together. You may have an attorney present for this interview. The Green Card will arrive in the mail a few weeks later.
While the second option was designed to limit the amount of time that spouses must be separated while waiting for the I-130 petition to be approved, in reality, the K-3 usually takes more time than the I-130 itself to get approved. At present, it is not an option that is normally used. Speak to your attorney for more information.
Get in Touch With an Attorney
You can make sure that your spouse's visa application is complete and error-free with the help of an attorney. The Law Office of Layne C. Savage can help with all stages of the visa process and can represent you and your spouse if USCIS or the NVC finds an issue with your application. Call the firm today, serving Providence, Rhode Island, and the Boston, Massachusetts, area to begin the process of building a life in the U.S. with your spouse.