Driver's License Eligibility for Non-Citizens in RI & MA
Nov. 2, 2022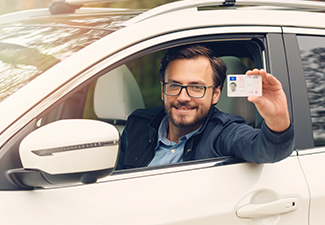 You've already completed the long and difficult road of getting yourself to the United States, and now, you're committed to building a good life for you and your family. The one thing that could be stopping you though is not having a valid driver's license. And, while the process of obtaining a driver's license for non-citizens will be a bit different than for citizens, it's still something you'll soon be able to do in Massachusetts and Rhode Island.
If you'd like to learn more about driver's license eligibility in the U.S. and how to obtain a non-citizen U.S. driver's license, contact the Law Office of Layne C. Savage, serving those in Providence, Rhode Island, and communities throughout the state, as well as Boston, Massachusetts, and the surrounding areas.
Can a Non-Citizen Obtain a Driver's License?
If you are a legal non-citizen (meaning you have documentation such as a green card or other type of employment authorization), you can get a license in any state. And, while not every state in the country allows non-citizens to obtain a driver's license, both Massachusetts and Rhode Island do, with both states adopting this new provision only in 2022. However, you will still have to show some sort of identification, though this will vary by state.
Are Non-Citizens Required to Have a U.S. Driver's License?
You may not need a driver's license, and there's no requirement that citizens or non-citizens have one. However, many people living in America find that being able to drive is a necessity, whether for work or for family needs. The reason you're in the country and your legal status will help determine what kind of licensure you'll need if you want to legally drive in the United States.
In general, if you're only in the U.S. temporarily, are traveling for business or pleasure, and have a current license in your home country, you do not have to obtain a U.S. driver's license. Instead, you can simply use your valid foreign license while you're here. You can typically do this for 30 days before you'll be required to establish residency and seek a U.S. license. You also may need to procure an International Driving Permit (IDP) if your current license is not printed in English.
For those who are in the country longer and wish to establish residency, you will need a state-issued license in order to drive in the U.S. legally.
Identification Requirements in Rhode Island & Massachusetts
The Rhode Island driver's license requirements and the Massachusetts driver's license requirements are fairly similar.
In Massachusetts, as well as Rhode Island, the new law permitting non-documented immigrants to get a driver's license takes effect on July 1, 2023. After this date, if you're in the country and are undocumented, you will be able to apply for a driver's license in Massachusetts with proof of your identity, date of birth, and residency in the state.
In Rhode Island, you'll need to bring in one document that shows your legal name and date of birth, as well as two documents that show proof of residency. This does not mean proof of permanent residency status, rather documents that prove you have a permanent address such as a utility bill, payroll check, or bank statement.
Driver's Courses & Tests
If you're a first-time driver, you'll need to complete a road test in both states. Additionally, in both states, you must also first obtain an Instruction Permit (learner's permit) and hold this for a certain amount of time before you're able to apply for a driver's license.
Turn to Trusted and Experienced Guidance
If you're looking for an immigration attorney in Providence, Rhode Island, reach out to the Law Office of Layne C. Savage. Here, you can find answers to all your immigration-related questions and get reliable legal help.